All about Allergens for Camps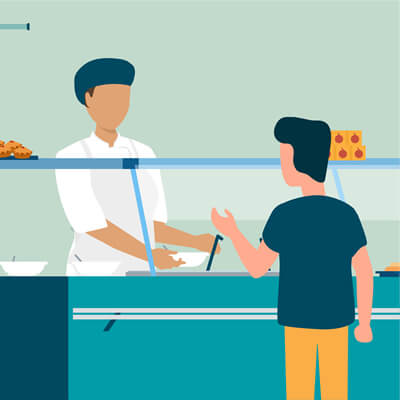 About this course
This course has been developed specifically for staff who prepare, serve and supervise meals in camps, to gain knowledge about food allergens, and to develop best practice procedures.
Who this course is for
This course is suitable for all staff and volunteers preparing, serving and supervising food in recreational camp facilities. This includes:
Cooks
Chefs
Food preparation staff
Camp leaders and other staff serving or supervising food service
* Cooks and chefs working in mining camps should complete All about Allergens for Residential Care
Course modules and learning outcomes
There are four units in this All about Allergens course. Learning outcomes are assessed with short end of unit quizzes and a longer final assessment.
Unit 1: Food allergy and camps
Understand food allergy and the consequences of serving the wrong food to a camp participant with food allergy.
Know the difference between a food allergy, a food intolerance and coeliac disease.
Be able to list the common food allergens in Australia.
Recognise symptoms of an allergic reaction and what action to take.
Apply tools to check food allergen management practices in your camp.
Unit 2: Communication and responsibilities
Know how to effectively communicate with staff about a camp participant's food allergy.
Describe strategies that camps can use to make sure that camp participants receive accurate information about the food allergen content of menu items when they tell camp staff about their food allergy.
Describe strategies to identify meals for camp participants with food allergy.
Understand the responsibilities of the camp participant/parent, camp organisers and camp staff in food allergy management.
Be able to access resources to conduct a risk assessment for your camp.
Understand how to report incidents related to food allergy.
Unit 3: Menus and food labels
Understand what the law states about providing food to camp participants with food allergy.
Understand food labelling laws in Australia for packaged and unpackaged foods.
Demonstrate knowledge of reading food labels and identifying food allergens on a label.
Be able to identify food allergens in products, recipes, packaged foods, ingredient lists, meal components, condiments and garnishes.
Understand Precautionary Allergen Labelling statements and what these mean for camp participants with food allergy.
Unit 4: Practical management of food allergens
Know how to store and prepare foods suitable for camp participants with food allergy.
Recognise and manage areas of possible cross contamination in food service.
Learn about the strategies camps can use to know exactly what is in the food they serve.
Identify common mistakes made during food preparation that can make foods unsafe for camp participant with food allergy.
Course length
This course takes approximately 1 to 1.5 hours to complete.
Your progress is saved along the way, so you can stop and come back to the course at any time. It is recommended you complete the course within 2 weeks.
How often to undertake this course
You should undertake this training at least every 2 years.
Latest version
All about Allergens for Camps (released 4 March 2023)
To start this course Register or enrol
Older versions
All about Allergens for Camps (released 17 June 2021 | superseded 4 March 2023)

The next step for cooks and chefs (camps) (released 15 July 2019 | superseded 17 June 2021)
Last modified: Saturday, 4 March 2023, 8:51 AM