All about Allergens for Hospitals: Ward support staff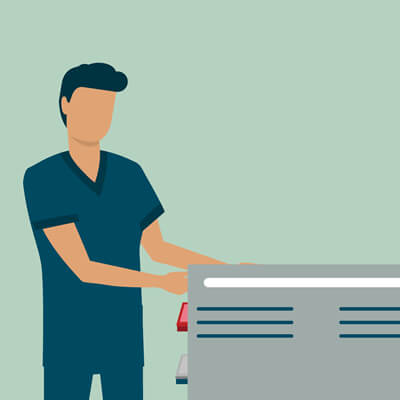 About this course
Gain knowledge about food allergy and how to manage patients with food allergy on the ward.
Who this course is for
Assistants in nursing
Non-clinical support staff (personal service assistants/patient care assistants or otherwise named)
Clinical assistants
Administrative staff such as ward clerks, admission clerks and receptionists
Lifestyle and activity staff
Volunteers
Course modules and learning outcomes
There are four units in this All about Allergens course. Learning outcomes are assessed with short end of unit quizzes and a longer final assessment.
Unit 1: Food allergy overview
Understand food allergy and the consequences of serving the wrong food to a patient with food allergy.
Be aware of the roles and responsibilities of the patient with food allergy (or their guardian), nursing and ward support staff, dietetics and the food service department.
Know the difference between a food allergy, a food intolerance and coeliac disease.
Be able to list the common food allergens in Australia.
Know what an allergic reaction might look like.
Unit 2: Hospital duty of care
Understand what the law states about providing food to patients with food allergy and providing the right information about those foods.
Understand food labelling laws in Australia for packaged and unpackaged foods.
Demonstrate knowledge of reading food labels and identifying food allergens on a label.
Understand Precautionary Allergen Labelling statements and what these mean for patients with food allergy.
Unit 3: Practical management of food allergy on the ward (Part 1)
Understand how to document a patient's allergies on admission and follow hospital processes.
Be aware of allergy medications that patients might bring into the hospital with them.
Be aware of a usual meal ordering processes for patients with food allergy.
Apply risk management strategies to minimise the risk for patients with food allergy.
Unit 4: Practical management of food allergy on the ward (Part 2)
Identify and implement strategies on the ward to ensure that the right meal or fluid is given to the right patient.
Understand the importance of following hospital processes when preparing foods for patients on the ward or providing mid-meal and after-hours snacks.
Understand how to report incidents related to food allergy.
Course length
This course takes approximately 40 minutes to 1 hour.
Your progress is saved along the way, so you can stop and come back to the course at any time. It is recommended you complete the course within 2 weeks.
How often to undertake this course
You should undertake this training at least every 2 years.
Latest version
All about Allergens for Hospitals: Ward support staff (released 4 March 2023)
To start this course Register or enrol
Older versions
All about Allergens for Hospitals: Ward support staff (released 20 September 2020 | superseded 4 March 2023)
Last modified: Saturday, 4 March 2023, 9:00 AM